▲ Daedong Marine Tech / CEO Jeon Jong-oh
Complete localization of marine engines
Achieving 1 million dollar export
Daedong Marine Tech is a company that has contributed to the development of the Korean marine industry through Daedong Ship Engines for over 20 years. Its main products are marine and land diesel engines, generator engines, boardwin marine power engines, outboard engines, and stun drivers that are being supplied to small fishing boats, leisure boats, and government ships.
Daedong Marine Tech's greatest strength lies in its technological prowess that achieved complete localization of marine engines. CEO Jeon Jong-oh established Daedong Marine Tech in 2005 through the technology he has accumulated over 18 years of working in the defense industry. In the shipbuilding industry, Korea is recognized for its excellent technology in the world, but at that time, the domestic small and medium-sized marine engine was lagging behind. Accordingly, CEO Jeon pioneered the field of small and medium-sized marine engines, signed a partnership with Hyundai Motor Company in 2008 and developed a marine engine using its own technology. His technological prowess has already attracted attention from overseas, and in 2016, he won an order for a 3 million dollar generator engine for a light craft from the Vietnam Coast Guard. In 2019, high-ranking officials from Cambodia and Sri Lanka visited the company in person and the engines are currently being exported to 16 countries including Sri Lanka, Brazil and Italy. In the case of Sri Lanka, Daedong Marine Tech's engine ranked first in sales for five years. As a result, the company achieved 1 million dollars worth of engine exports to Southeast Asia, South America and Europe.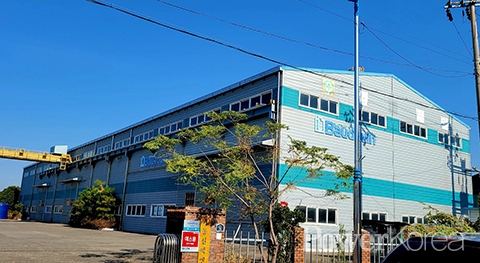 High output, low fuel consumption, high quality triplex, eco-friendly marine diesel engine
Targeting 100% localization of leisure boat and fishing boat engines
CEO Jeon showed confidence that he could be proud of being the best in Korea among domestic engine manufacturers. Daedong Marine Tech's main product is an eco-friendly marine diesel engine. This engine has the three factors of high output, low fuel efficiency, and high quality. It has the strongest output among engines in the same class and is easy to maintain because self-diagnosis is possible. Daedong Marine Tech's excellent marine engines are exhibited at the Korea International Boat Show every year. In particular, in 2019, the company attracted great attention by introducing a marine engine that can check the consumption of pipes and zinc rods through an inspection window. Although Jeon prides himself on being the best in engine technology, he was not satisfied with this but built extensive and deeper knowledge on engines by successfully completing automotive engineering major at Gyeongnam National University of Science and Technology. Daedong Marine Tech was selected as a partner company of the Korea Institute of Industrial Technology and received the 'Product of the Year Award' at the Korea International Boat Show. At the 54th Trade Day event, it received a 3 million dollar export tower. In addition, CEO Jeon received a commendation from the Minister of Trade, Industry and Energy for his contribution to strengthening industrial competitiveness.
Recently, the domestic shipping industry is under great threat as Chinese engines make its way in the domestic market. Domestic small ship engines are virtually monopolized by Chinese companies, and low-priced Chinese-made engines often cause accidents. CEO Jeon says "We are aiming at 100% localization of the engines for leisure boats and fishing boats so that domestic boats do not suffer accidents due to these Chinese engines."
인봉열 기자 bonglyul77@naver.com
<저작권자 © 월간파워코리아, 무단 전재 및 재배포 금지>