Ideas shine when it comes to kitchen utensils of Olive
Olive is an idea kitchen ware company which has its own brand JACK & ALICE designed for babies. The company pursues idea, efficiency, design and safety of the products based on its philosophy of eco-friendliness. "Babies are extremely sensitive and react easily to any harmful substances. For this reason, we use, for example, the eco-friendly waterial." says Baek Chang-seok, CEO of Olive. Not only the silicon used for the pots is best in quality but also stainless and a variety of eco-friendly materials which are proven to be safe.
Working with industry specialists create synergy effect
In order to strengthen the identity of the products of Olive, CEO Baek scouted Kim Young-min, CEO of Urban Gray, a design contents developer. They unveiled JACK & ALICE at the Global Young Startup Fair last month and decided to gather their strength together on the way back to Busan. Meanwhile, Olive, as a new export support brand of KOTRA, made a substantial result in terms of export volume in Indonesia last February and in Vietnam the next month.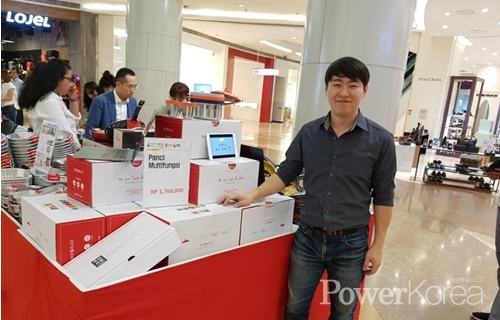 ▲ Baek Chang-seok, CEO of Olive
Baek says "Working with specialists in various fields will create a synergy effect. This is very important when it comes to export since Olive has been focusing more on overseas markets than domestic which we will soon unveil our lines one by one."


지윤석 기자 jsong_ps13@naver.com
<저작권자 © 월간파워코리아, 무단 전재 및 재배포 금지>