The Insung Life Science's premium rice cooker Sotbob President has wowed the industry circles with surprising yearly 10 billion won (92 million USD) sales. The pandemic last year, however, caused a significant drop in sales despite its achievement that Sotbob seems to have become a must for many commercial Korean restaurants now.
In an effort to find an exist of the sales drop, Park In-sung, CEO of Insung Life Science, has focused on home rice cooker especially targeting the fast rising singlers and he was right: the sales in commercial rice cookers dropped by 30~40% but home cookers increased by 30~40%.
Sotbob President has three hot seller models: flat, multi and mini. Flat covers up to 4 persons and can be ordered according to the need of each restaurant. Multi also covers up to 4 persons but can be used to cook steamed eggs and it is easily installed on the shelves or directly on the tables. Mini covers up to 2 persons with 23cm x 27cm in size and the power can be adjusted between 1 to 9. All models leave fresh crunchy rice at the end of cooking for after meal indulgence or snack for later. As for the taste, it is far better than a bowl of rice obviously and those who have tried stone bowel rice might say it is even better than that. It is also notable that Sotbob President cooks within 7 minutes.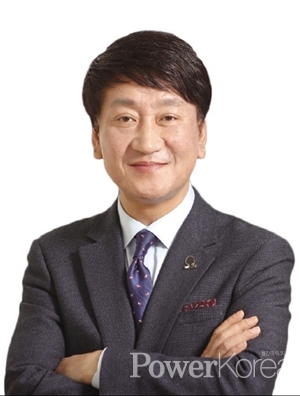 Taking the success of Sotbob President as a momentum, Insung Life Science is now expanding the product lines to portable rice cookers, frying pans and woks alongside raised budget to in-house technology research team. Insung Life Science obtained ISO-9001 (quality management) and ISO-14001 (environment management). PowerKorea → powering Korean business to the world!
지윤석 기자 jsong_ps13@naver.com
<저작권자 © 월간파워코리아, 무단 전재 및 재배포 금지>